Please click on the My School Locator icon below to access our web-based attendance boundary system.


Some new developments in Otay Ranch Village 2 (west of La Media and south of Olympic Parkway) do not show up on Google maps. This development is in the Otay Ranch High and Rancho Del Rey Middle attendance areas.In those areas where new development is taking place, some streets may not yet be displayed by Google Maps. My School Locator provides users with the opportunity to manually adjust the house icon location in theses cases. Simply drag the icon to the new development and the schools will be displayed.  Known new developments not on Google Maps include:
The River Edge Terrace development north of Dennery Road does not show up on Google maps. This area is in the Montgomery Middle and Montgomery High attendance areas.
Click on the maps below for printable versions of the Middle School and High School boundary maps.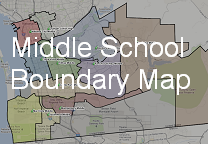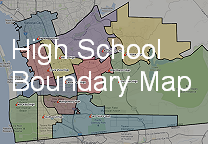 For student transfers, please contact Student Support Services at (619) 691-5596.
For on-line registration information, please contact Information Technology at (619) 585-7900.
For bussing or other Transportation questions, please call (619) 691-5527.
Other Maps
Feeder/Other District Maps
If you have any questions or suggestions regarding this web page, please call the Planning and Construction Department at (619) 691-5553 or email us.